Performed at No Faux in Hortonville - Rising with the Moon, Take Five and Mara Manzoor (in Dari, written by Amin Nasr, Ariana's father)

I Feel Good!
Here's our rendition of I Got You (I Feel Good) by James Brown, performed at Paddy's Pub in Sept 2014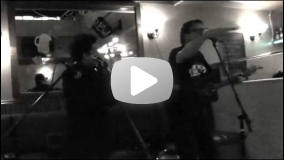 I Feel Good
Sweet Church Concert
These are a couple of songs from Eye to Eye, our latest CD, performed at the North Mountain United Tapestry church in Harbourville in September 2014.

Lahave Folk Festival 2014
2 songs from the CD Good to Be Home

Eye to Eye CD Release 2013
Here are from songs from the show at the Al Whittle Theatre, some are performed with Mark Bezanson on bass. Mark also helped us out on the CD.
Kempt Shore Music Festival 2013
With Mark Bezanson on bass. Sound quality isn't too good on these vids but this was great fun to play!
Every Time You Sing That Song - Music Video
Made a music video from the Eye to Eye CD. This features Lars on piano, and Andy, as Ariana. Very suave.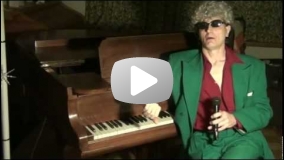 Every Time You Sing That Song
Good to Be Home CD Release 2012
With Chris Robison on bass, Adam Bazinet on drums and Ken Shorley on percussion
Our last Night Kitchen
Here are a couple of fun vids from our last Night Kitchen (that we presented) in December 2013. We got the Funtime Brigade up to help out!
Older Videos
From various points of time between 2006-2011
Old Music Videos
From 1999 and 2006